Village Crew Neck Tee
O.N.S Clothing
Regular price
$48.00
Sale
In Stock
Buy 2 Get 10% | Buy 3 Get 20% | Buy 4+ Get 25%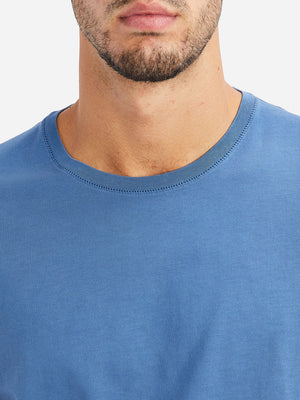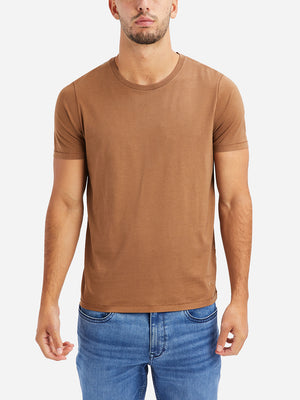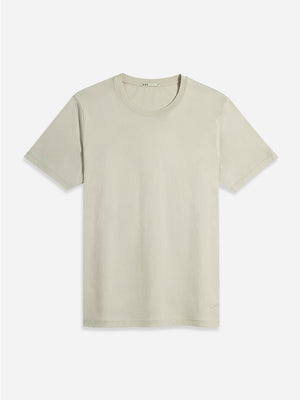 | Size | Length | Chest | Sleeve |
| --- | --- | --- | --- |
| XS | 27 7/8" | 39 1/2" | 24 1/2" |
| S | 28 5/8" | 41" | 25 1/4" |
| M | 29 1/2" | 43" | 26" |
| L | 30 1/2" | 45 1/2" | 26 1/2" |
| XL | 31 5/8" | 48" | 27" |
*The chart is for reference only, allowable deviation depending on your measurement method
Our Village Crew Neck Tee is a perfect addition to your wardrobe. A comfortable fit with a soft hand feel and clean look makes this piece dye crew neck one of our favorites.
Off-Duty Essential
ONS Embroidered Logo
Piece Dye
Comfortable Fit
Opening Price Point
26's/1 100% Cotton Supima Jersey 
Care Instructions: Wash Cold with Like Colors
The material and the stitching used to be a lot more premium. I don't see a difference between ONS white tee and UNIQLO anymore. Very disappointing
Village Crew Neck In Beige
I recently purchased a couple of Village Crews in beige to add to my collection. The Village Crew is the perfect T shirt in regards to quality and fit. Looks great by itself or wear as a layer. Beige is a nice alternative to white especially when wearing earth tones like browns and olives... And the Village Crew holds it shape, even after multiple washings.
Love the shirt, but can we lose the logo?
Has been my go-to shirt for years and time to resupply. Noticed there is now a large embroidered logo patch on the bottom of the shirt. I appreciate that it is thoughtfully discreet to sort of match the color of the shirt, but why have it at all then? Can we lose it? A big part of the charm of this shirt is that it does not have a logo, that's why I buy them. And I've had plenty of nice conversations started by others that say "i love that shirt, who makes it?" Part of the reason why is because we are all looking for the discreet perfect tee. I don't think I would have purchased the shirts if I knew this was happening now. Just go back to how it used to be! We don't need to make every single thing in the world an opportunity for a marketing campaign. Love the shirt and the perfect fit and material hasn't changed! Just lose the weird logo patch thing! thanks
T-Shirt
Nice colour, fit and so far good quality!