Assorted Incense
Curves
Regular price
$30.00
Sale
In Stock
Buy 3+ Get 20% Off With HOLIDAY20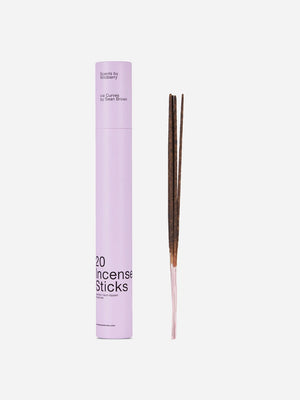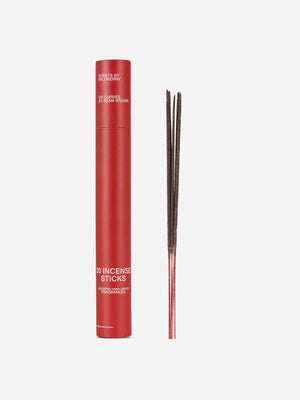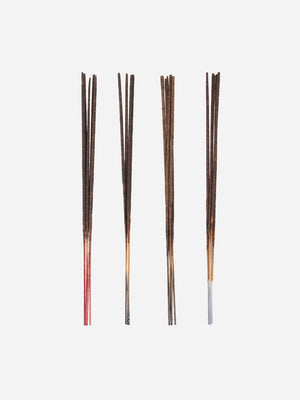 Premium, hand-dipped fragrances by Wild Berry. Made in the USA. These incense sticks come in a set of 20 and have a burn time of up to one hour. Never leave incense unattended & ensure ashes fall on fireproof surface. Assortment includes:


Lavender
1) India Moon™ Woodsy scent with notes of soft clove, deep patchouli, vanilla, vetiver and spicy cedar.
2) Tibetan Orchid™ Floral fragrance with balmy notes of bergamot, asian jasmine, orange blossom, white orchid, patchouli and sandalwood.
3) China Rain™ Herbal citrus scent with notes of bergamot, jasmine, rose, camphor and musk.
4) Fantasia™ Exotic fragrance blend with sensual notes of cinnamon stick, rich musk and vanilla bean.
Red
1) Latin Lover™ A heady floral bouquet with notes of neroli blossom, lotus petal, cedarwood, white muguet and a hint of basil.
2) Opium™ A rich, spicy scent with delicate notes of petitgrain, soft lemon, ylang ylang, carnation petal, cinnamon, patchouli and warm vanilla.
3) Yin Yang™ A musky fragrance blend with notes of soft vanilla, sensual leather, woods and moss.
4) VooDoo™ A stimulating spicy scent with spellbinding notes of fresh ginger, peppercorn, cinnamon bark, aromatic cloves and vanilla sugar.